Last evening at approximately 1700 hours, Montgomery County Fire & Rescue responded to the 10800 block of Keller Street in Silver Spring for the house fire. Engine 718 arrived on scene to find a 2 story cape cod style home with heavy fire showing from the front of the house.
One adult occupant of the home, who was in the basement at the time, was alerted to the fire by a working smoke alarm and safely exited the home.
Firefighters initiated an interior attack on the fire which had already extended to the second floor. While actively engaged in fire fighting on the first and second floor, Command requested an evacuation of the building due to deteriorating conditions. After regrouping, firefighters reentered the building and extinguished the fire.
A total of approximately 75 firefighters responded to the scene. Two occupants of the home were displaced and not injured while four cats are missing. Damage estimates of $450K to the structure and $200K to contents. Origin of the fire was the first floor kitchen area with the cause listed as undetermined, most likely accidental.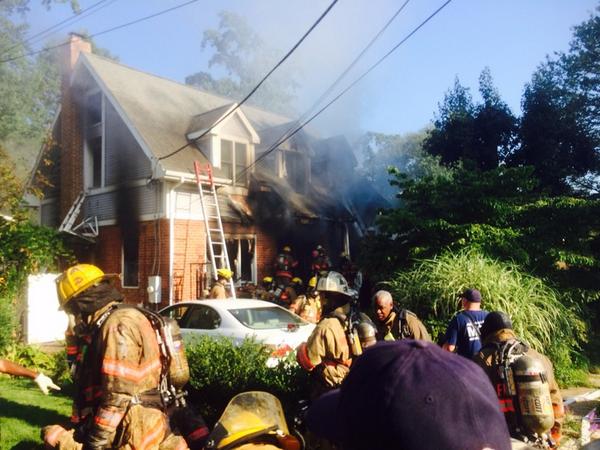 Photo via @IAFFLocal1664
Photo via D/C Tom Jones KVFD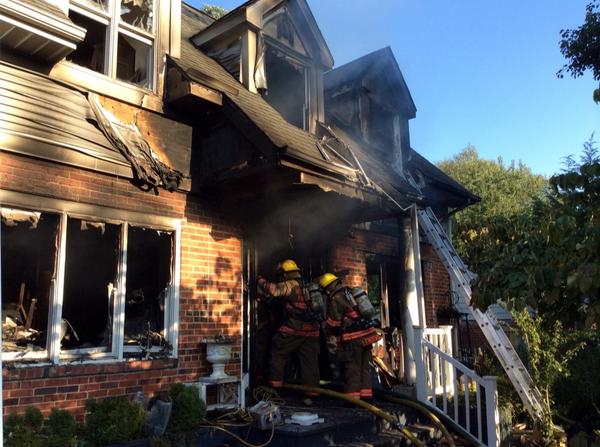 Photo via @mcfrsPio
Photo by MFF Sean Hall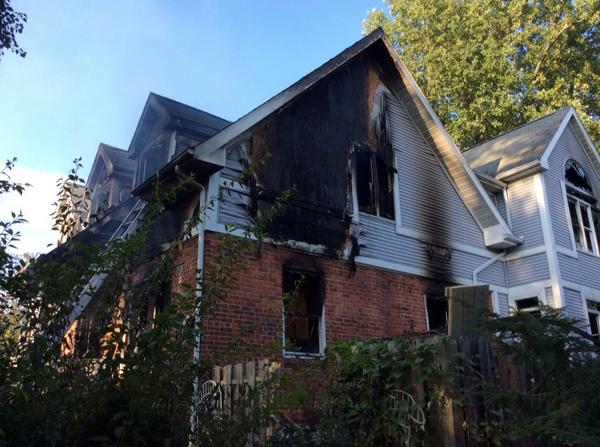 Photo via @mcfrsPio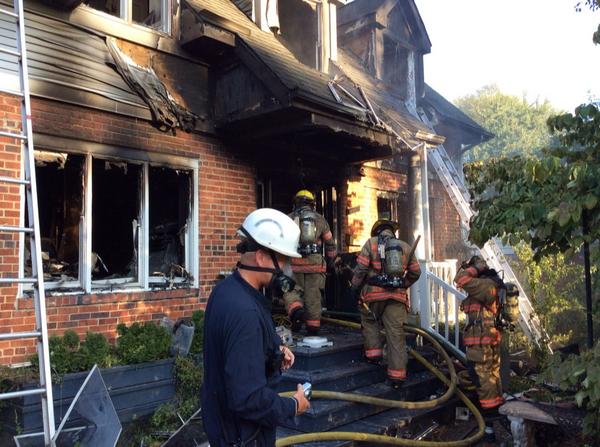 Photo via @mcfrsPio