This past Friday, August 14 some of you may have gone on our
Virtual Ride Along
. Around dinner time, we conducted a live
Periscope
firehouse cooking segment that was a hit - especially the dish that our host, and fire house chef, Lt. Tim Burns whipped up.
So, we thought it would be a good idea to provide the recipe for this tasty little firehouse dish. Enjoy!
Chicken Taco Salad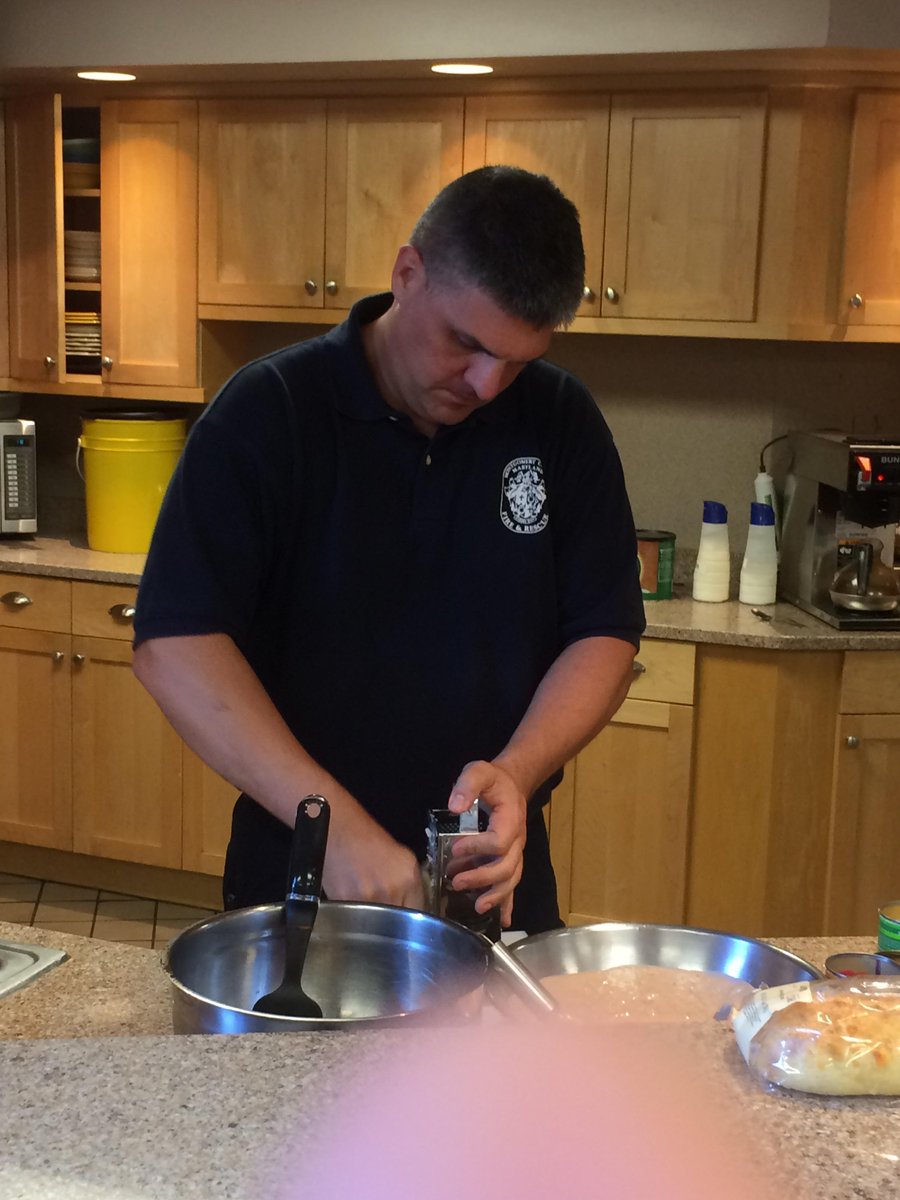 1 head iceberg lettuce, chopped
1 cucumber peeled/chopped
3 stalks celery, chopped
3 carrots, peeled, sliced
2 bunches fresh cilantro, chopped
2 tomatoes, 1" cubes
1 large can sliced black olives
1 15 oz can kidney beans
1 15 oz can corn
3 lbs chicken, sliced into bite sized thin pieces
1 red onion julienned
2 red bell peppers julienned
2 pouches chipotle taco marinade or seasoning
8 oz shredded pepper jack cheese
16oz light sour cream
1 jar salsa
3 tbsp. apple cider vinegar
1 bag fritos
Mix first set of ingredients in large bowl, set aside
In separate bowls, make one packet of chipotle marinade each, according to directions on packet
marinade chicken in one bowl for at least 30 minutes, longer if possible. In other bowl, mix onions and peppers with 2nd chipotle marinade. allow to marinade for at least 30 minutes as well.
Cook chicken over high heat until done and transfer to a clean bowl. let cool.
In same skillet, cook pepper/onion mixture. Transfer to same bowl as chicken and let cool also.
Whisk together sour cream, salsa, and cider vinegar.
To the large bowl with first set of ingredients, add chicken/peppers/onions mixture, cheese, and dressing mixture. Mix thoroughly.
Just before serving, add fritos. Toss once more to incorporate. Serve. Feeds 9.